INTIMATE couples photography, EROTIC couples photography, which session style is best or you…
We know that the terms "intimate" and "erotic" are personal and may mean something entirely different to each photographer who offers these services, and to each client who wants sexy photos. To us, this is your photo session, your images and your connection. Our job is to capture your connection in its truest form. Whether you are soft and sensual, hot and edgy, or have a fetish that strengthens your bond. We will work to capture beautiful images that show who you are together as a couple.
Our Couples Photo Sessions include:  Professional hairstyling and makeup + lashes (for one), pre-shoot wardrobe consultation, access to accessories closet, posing coaching and encouragement, photo shoot and editing time.  All Digital and print products are sold separately.  We show you your images the same day and you only purchase the ones you love!   There is no product purchase requirement.
By far our most fun photo session. The Couples Empowerment Session gives you the full Body Beautiful Experience! We hear it every day! "We want to do it again and again" "we never thought we would LOVE so many of our images" "It helped us reconnect" "It strengthened our connection" " Thank you, thank you, thank you"
$450 session fee includes:
Can be broken into 4 equal payments
Professional hair styling and make up + lashes for one

3-4 outfits  (in the sheets or nude)

3 sets (add on sets available)

60-90+ minute photo session

Same day viewing and ordering
Couples Session with Body Contour or Shower Add-on
In the Shower or Body Contour Imagery is an artistic way of capturing the beautiful curves and details of the human form. We use shadow and light to accentuate and highlight. These images focus on shapes or details that create sensual and evocative images that make beautifuly artistic and tasteful images. Add Body Contour or In the Shower to your session…
$525 session fee includes:
Can be broken into 4 equal payments
Professional hair styling and make up + lashes for one

3-4 outfits  (in the sheets or nude)

3 sets (add on sets available)

60-90+ minute photo session

Same day viewing and ordering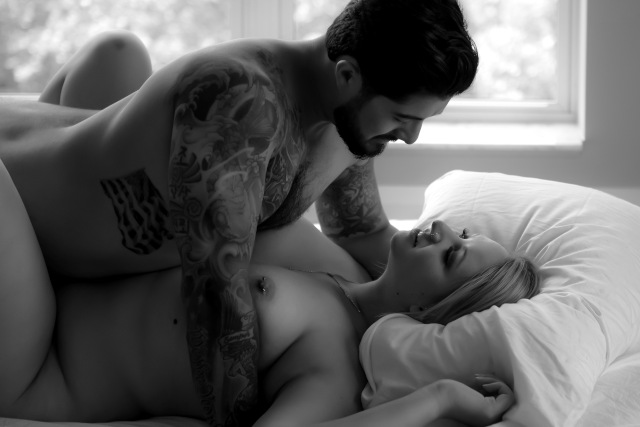 Can we, should we, what if?
The couples lifestyle photography sessions we offer are different than what you may find with traditional boudoir photographers. We believe the artistic purpose of couples photography is to capture your passion, your desire and your excitement within your unique relationship. This being said, please read through our commonly asked questions before you book a session or reach out to us with questions.
Get answers to frequently asked questions
See more beautiful images
Our session fees do not include the cost of images. $100 of your session fee will go towards the purchase of any Print/Digital Collection purchased the day of your photo session. No product purchase is required, you only purchase what you love! Click on Product Pricing below and know exactly what your options are.
Your total cost of session with product purchase can range from $800 to $4000+ with our typical client spending around $2000 (financing options available)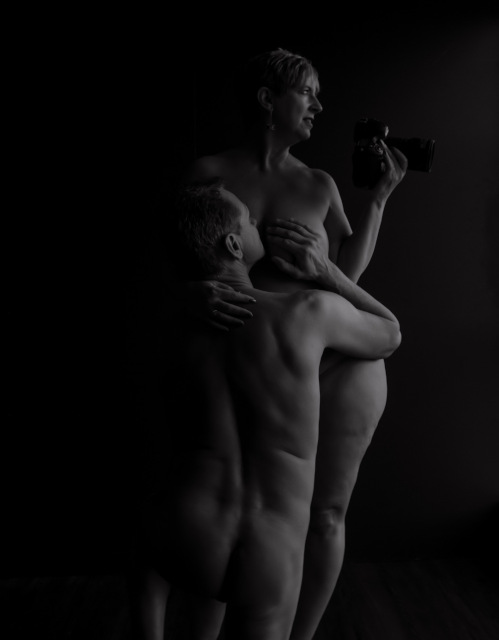 By way of introduction, I am Brenda and my partner in life and business, is Michael.  Together we have created Body Beautiful Boudoir Photography out of our love for capturing images of real people celebrating their connection.  Our own connection is strong – and goes way back to high school – but that's another story altogether.  We complement each other's strengths and each of us plays an important role in the business and our couples photo sessions.  We are together, in the same room, within touching distance, around 23 hours per day.  And we wouldn't have it any other way.  We are explorers of new sights, and smells and tastes and experiences.  We love celebrating love, we love sharing our energy and our time with interesting people and are on a journey to soak up as many new experiences and new connections as we can.  
And it's not ALL about you the client, believe it or not.  It has to be a good fit for the photographer as well!  You want your photographer to get YOU!  You want your photographer to give you energy, to make you feel comfortable enough to let your guard down, to be vulnerable in front of the camera so that the images captured are who YOU are!  You want your photographer to decide if YOU are a good fit for her!  Because if you aren't, your images will reflect that.
So who are we ?  We are real, genuine people.  We are a couple who has chosen to spend our days and nights together celebrating each other as artists, entrepreneurs and as a man and a woman.  We are sensual, loving and kind people.  We are driven by connecting with people and are always yearning to grow our client family. Life IS all about connection.  It is the one thing that every human being desires.  Our connection begins with a phone call, emails, text messages and is strengthened by the time we spend together during your photo session.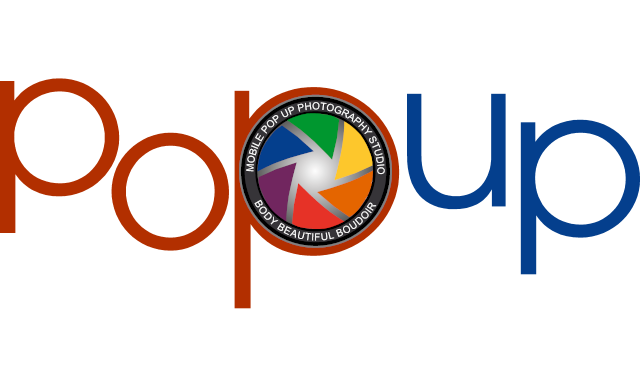 We'd love to hear from you!