We have TWO different Photography Session options for women.  The Full Empowerment Body Beautiful Experience and Limited Edition photo session.
Both Sessions include:  Professional hairstyling and makeup + lashes, pre-shoot wardrobe consultation, access to accessories closet, posing coaching and encouragement, photo shoot and editing time.  All digital and print products are sold separately.  We show you your images the same day and you only purchase the ones you love! 
There is no product purchase requirement.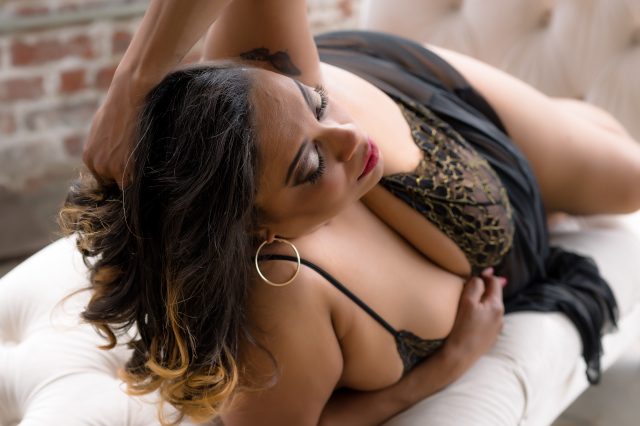 Empowerment Photo Session
By far our most popular photo session. The Empowerment Session gives you the full Body Beautiful Experience! We hear it every day! "I want to do it again and again" "I never thought I would LOVE so many of my images" "It changed my life" "It was the beginning of a new journey" " Thank you, thank you, thank you"
$450 session fee includes:
Professional hair styling and make up + lashes

3-4 outfits  (in the sheets or nude)

3 sets (add on sets available)

60-90+ minute photo session

Same day viewing and ordering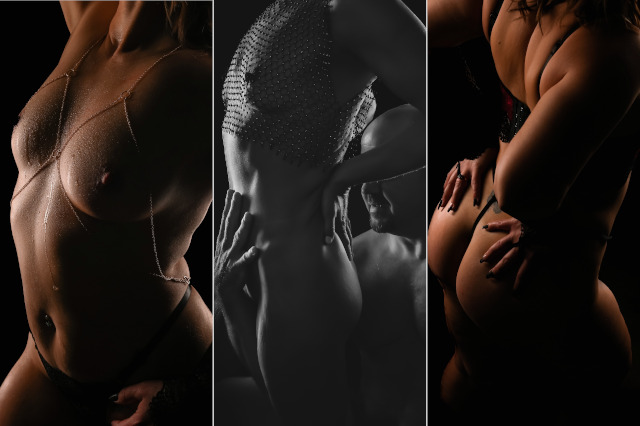 Empowerment Session with Body Contour or Shower Add-on
In the Shower or Body Contour Imagery is an artistic way of capturing the beautiful curves and details of the human form. We use shadow and light to accentuate and highlight. These images focus on shapes or details that create sensual and evocative images that make beautifuly artistic and tasteful images. Add Body Contour or In the Shower to your session…
$525 session fee includes:
The Full Empowerment Photo Session with the additional Body Contour or In the Shower Add-On at the end.
How do I decide which one is right for me?
Our print and digital collection pricing options are the same regardless of which session you choose. It all comes down to the variety of images you are looking for. If this is your first boudoir photo shoot, we typically recommend the Empowerment Photo Session. You have more outfits and sets, but more importantly you have more time to get comfortable, to get into a flow and to feel confident embracing this new experience. 
Many of our clients come back again and again. That is why we keep changing and evolving. Giving our "Serial Shooters" who are now comfortable when they walk through the door, new ways to express themselves and to create magic in front of the camera.  Outdoors, In The Creek, On a Horse or a Motorcyle? Let's capture YOU! Share who you are through our lense!
Our session fees do not include the cost of images. $100 of your session fee will go towards the purchase of any Print/Digital Collection purchased the day of your photo session. No product purchase is required, you only purchase what you love!  Click on Product Pricing below and know exactly what your options are.
Your total cost of session with product purchase can range from $800 to $4000+ with our typical client spending around $2000 (financing options available)
Complete our booking form and we will email you the next steps for reserving your date.
If you have any questions prior to booking, click on Ask Brenda and set up a time to talk and get your questions answered.
Join our VIP women only facebook group to watch for discounted session pricing
Oh yes – plus we photograph couples and men.
Intimate Couples Photography