Beginners Burlesque with Ruby Royale
Burlesque Show Columbus, Ohio
What happens when a small group of women come together on a Sunday afternoon in our Columbus boudoir studio? Add in pasties with tassels and long satin evening gloves and what do you have? No, it's not a Columbus burlesque show, it's a Band of Babes burlesque class, of course!
We invited
Ruby Royale
  to lead our group of interested women from our Band of Babes community in a beginner's burlesque workshop.  And we had a blast!  Ruby is a beautiful, tall, self-proclaimed "amazonian goddess" and she is one heck of a burlesque dancer!  Va-va-voom! Ruby is also co-founder of
Goddess Collective Burlesque
in Athens, OH.  Our group of Babes had so much fun learning some of the basic burlesque movements like the shimmy, the bump and grind, and of course, the glove peel. We even created a
Tik Tok
that you'll want to check out!
If you are interested in participating in events like these, or if you are curious what our Band of Babes community is all about, please join us on
Facebook!
  Women only please.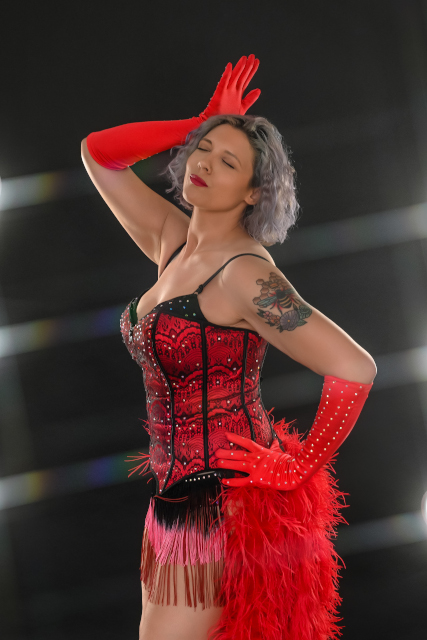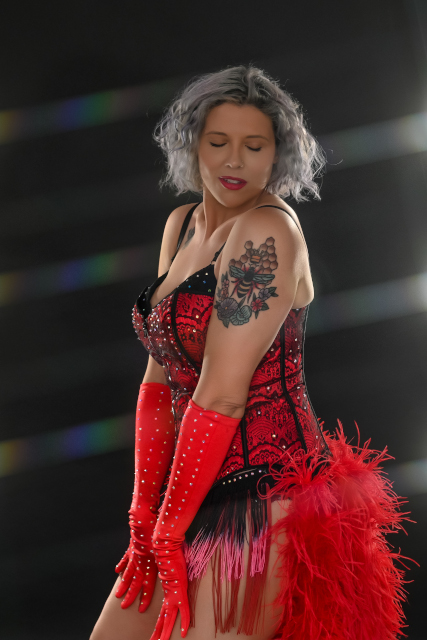 Many of our Band of Babes events take place at our studio in the Franklinton Arts District near downtown Columbus. If you wouldd like to be infromed about future events then join our women only Facebook Group