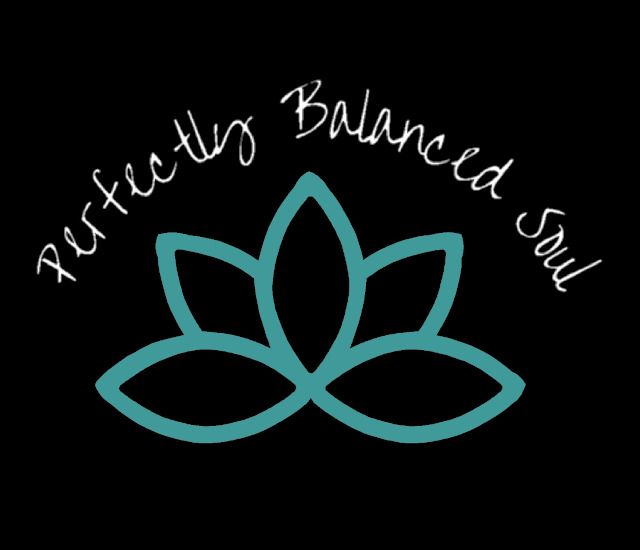 Chakra Healing with Reiki Master Healer Michelle Thiel
Chakra Balance for Beginners
Dipping my toe into Chakera Healing –  I love capturing beautiful images of women and men in my studio.  No question about it.  But there is something I love even more than that.  Spending time in discovery with people who share an interest or curiosity about a new-to-them topic.  And that is exactly how we spent our Sunday afternoon in our Columbus, Ohio boudoir studio.
We invited
Michelle Thiel
from
Perfectly Balanced Soul
to share her passion for all things chakra and the value of chakra balance that will bring chakra healing!  It was a beginners class, so we talked the very basics of the 7 chakras, the energy they bring, and why should we strive have them in balance?
A group of 12 of us signed up for this workshop with varying levels of knowledge about chakras.   But each of us was eager to learn more and I am certain that we are all still smiling today as a result of what we gained over the weekend.
Take a moment to survey your own curiosities.  Make a list.  And search for workshops and groups such as our
Band of Babes
that will facilitate your personal growth.
You will be so glad you did!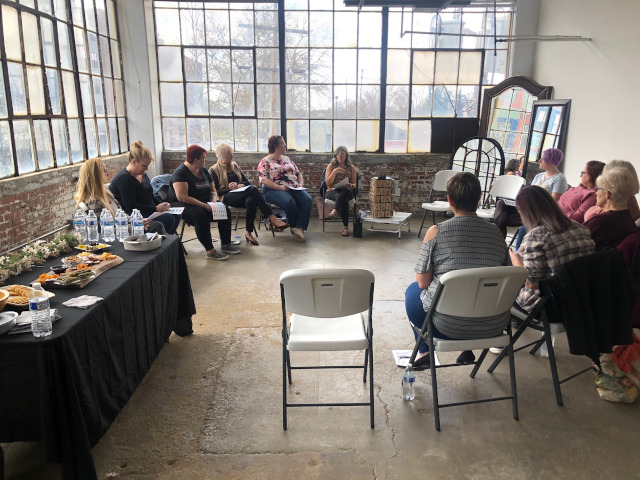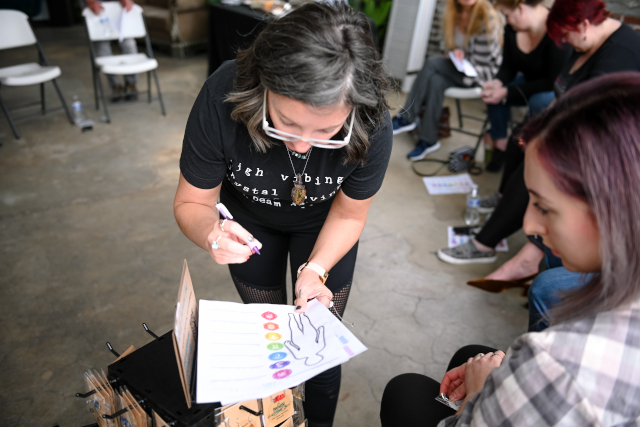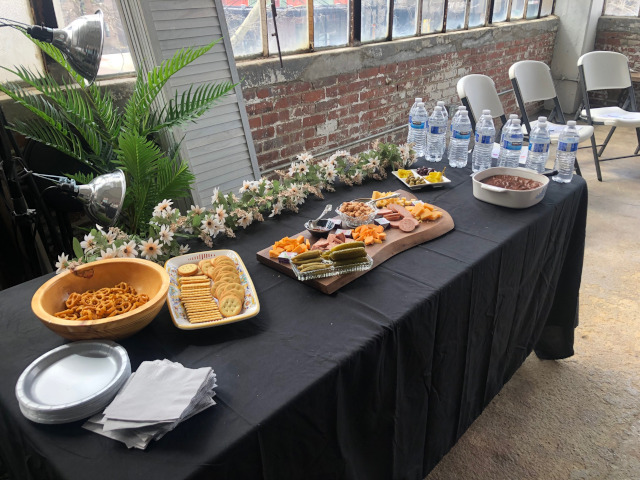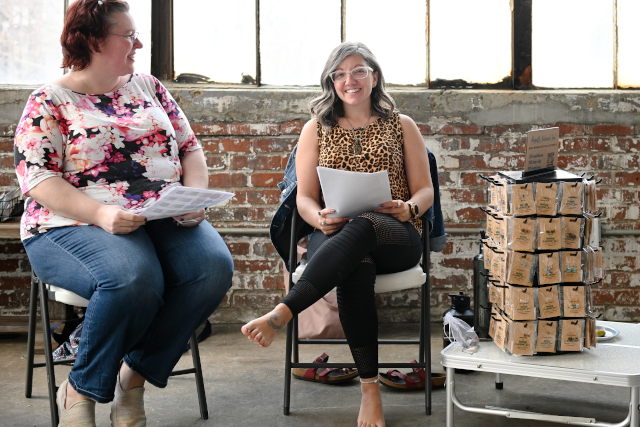 Many of our Band of Babes events take place at our studio in the Franklinton Arts District near downtown Columbus. If you wouldd like to be infromed about future events then join our women only Facebook Group