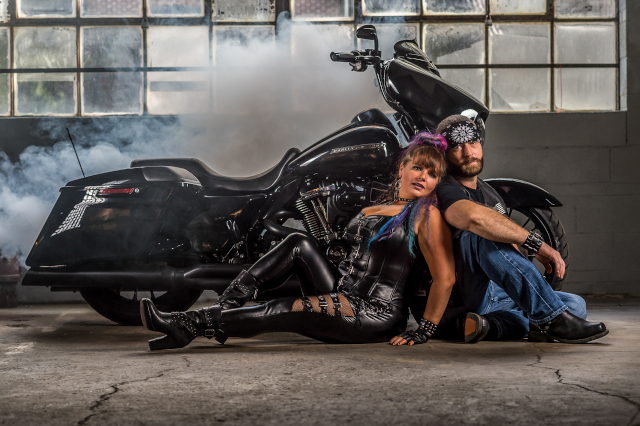 Biker Babes in Motorcyle Leathers
One sexy biker chick finds the perfect motorcycle riding leathers
As many of you already know, we love to change things up at Body Beautiful Boudoir. Biker Babes in motorcycle leathers are a fun and sexy way to spice things up especially when they bring their favorite Biker Dude along for the ride! When Ms S showed up for her Sexy Harley Photoshoot there was no question she was able to find the perfect guy and the perfect motorcycle riding leathers.
Have you been thinking about an empowering boudoir photoshoot and wondering about how you make it unique to who you are and how you roll? Maybe you're one of those Biker Chicks who love the outdoors and the open road, and would feel right at home with an outdoor
Biker Babe photoshoot
.
Of course a sexy Harley photoshoot could go many ways. It could feature YOU in hot motorcycle riding leathers. Maybe you would wear your favorite lingerie and riding boots. Or maybe it's just you and your bike! (clothing optional)
Are you ready to book a shoot? Do you have a few more questions?  Complete the SHORT FORM and I will be in touch!
If you are looking for motorcycle riding leathers, or other hot Biker Chicks style apparel, here are a few places our Biker Babes have used.
Support an Etsy entreprenuer and get some Kick Ass beautiful handmade items from Molotov Clothing and rock your Sexy Biker Chicks photoshoot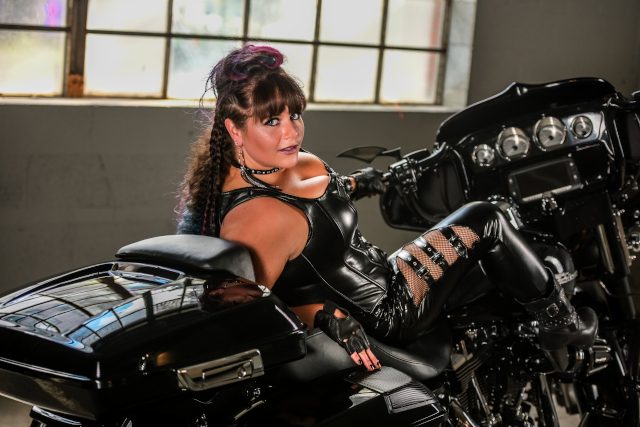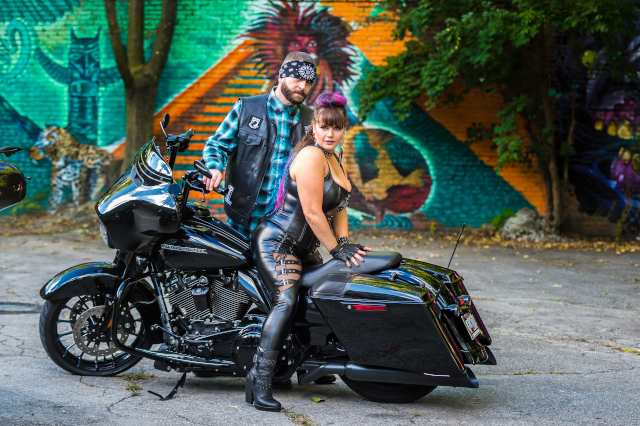 Our Columbus Maternity Photo Sessions take place at our studio in the Franklinton Arts District near downtown Columbus. If you can not make it to our Columbus Studio please see our travel page below as we may be in your area soon.
I don't live in Columbus!!!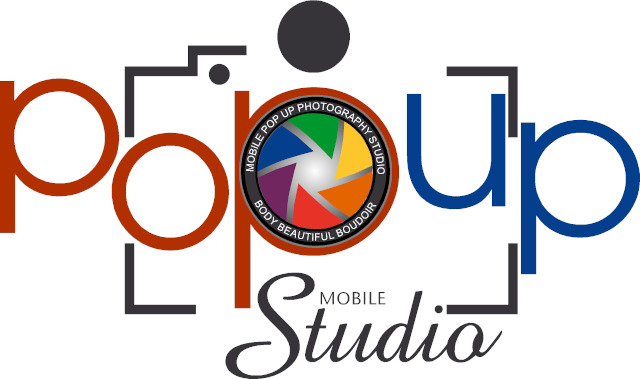 So you don't live near our Columbus, OH studio. That's not a problem! What we love most when it comes to living our best life is travel and new experiences. So we decided one day "why not combine the two?" It started by traveling to a city we love, (Nashville was the first one) staying for a couple of weeks and photographing as many people as we could while we were there. We call them pop-up studios. We rent space in a city and and put out a call for women, men or couples to photograph. Check out our TRAVEL PAGE to see how it works.