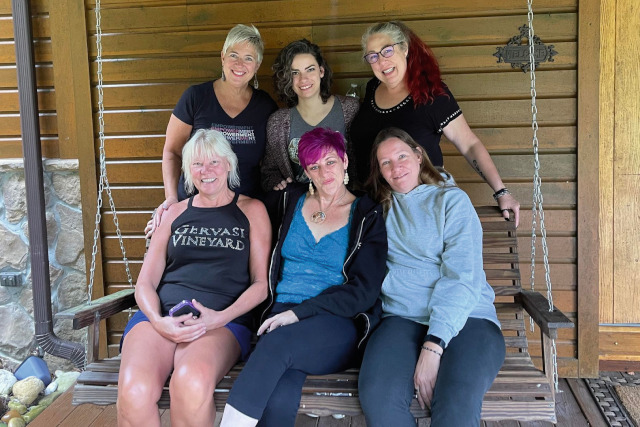 The Importance of a Weekend Retreat
Band of Babes Weekend Retreat
As women, we often put everyone else's needs before our own. We're always the ones taking care of the house, the kids, the dog, our significant others . . . it's easy to get lost in the shuffle and forget about ourselves. But it's so important to take some time out for YOU a little bit each day.   And even better than that?  Find a small group of women to connect with — out of town, away from your home — for a weekend retreat.  They're short enough that you don't have to take too much time away from your responsibilities, but long enough that you can really relax and rejuvenate . . . and maybe more importantly, connect in person with others.
This past weekend, we held a Babes Retreat, a small group of women, plus my partner in life and in business, Boy Wonder.  Some of the women had never met each other in person, but all of the attendees are members of our most amazing Facebook Community,
Band of Babes
.  We laughed a lot, we cried a ton (not sure which there was more of?), we ate such good food, we drank too (again, not sure which there was more of?). and we took what felt like a million photos. It was exactly what I needed.
And when it was over, I realized just how important these types of getaways are for us women.  Not just for the change of scenery and a chance to sleep in — although that's high on my list too – but for the chance to learn more about ourselves from each other and soak up the energy from those around us.
So as I continue to process my feelings from the weekend, I realize there are so many benefits to taking a break from your everyday life and escaping to somewhere new (even if it's just for a weekend).
Here are just a few reasons why I think every woman needs a weekend retreat with a small group of women:
You Deserve Some ME Time: Like I said before, as women, we tend to put everyone else's needs ahead of our own. We're always taking care of others and putting their needs first, but who is taking care of us? A weekend retreat is the perfect opportunity to focus on YOU for a change. It's a chance to do things that make YOU happy without having to worry about anyone else. Trust me, you deserve it!
You'll Return Recharged and Ready to Take on the World: It's easy to get bogged down by the day-to-day grind. Sometimes we all need a little break to recharge our batteries. And what better way to do that than by getting away from it all for a few days? A weekend retreat will leave you feeling refreshed and ready to take on whatever life throws your way. Trust me, it's worth it!You Might Even Make Some New Friends: When you go on a retreat with a group of women, even if you have never met them before, you bond with them in ways you never thought possible.  I am confident that the memories made at this past weekend will develop into very strong friendships between the attendees.
If you haven't been on a weekend retreat before, I highly recommend that you put one on your calendar ASAP! Trust me, it's an experience every woman needs to have at least once in her life. You'll return feeling refreshed, recharged and ready to take on whatever life throws your way. So what are you waiting for? Start planning your getaway today!  If you are looking to join a fabulous community of women who are always looking for new expereiences, please join us in our Facebook group!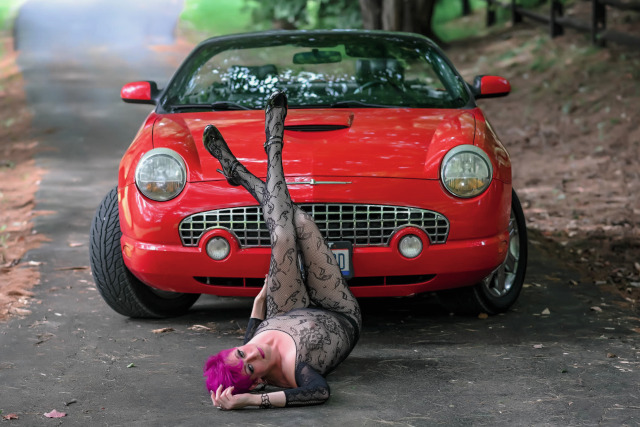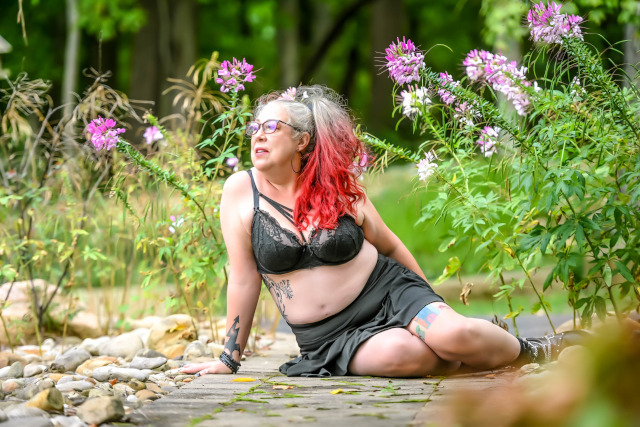 Our Columbus Photo Sessions take place at our studio in the Franklinton Arts District near downtown Columbus. If you can not make it to our Columbus Studio please see our travel page below as we may be in your area soon.
I don't live in Columbus!!!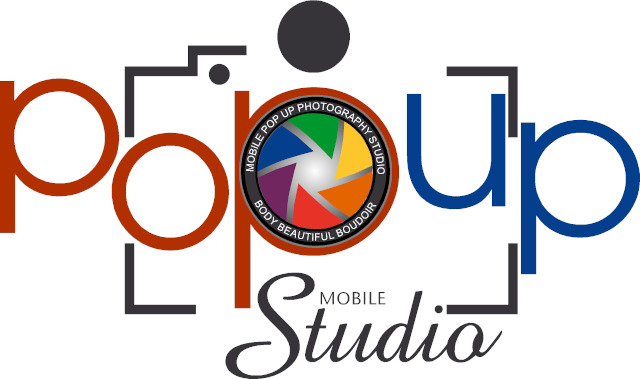 So you don't live near our Columbus, OH studio. That's not a problem! What we love most when it comes to living our best life is travel and new experiences. So we decided one day "why not combine the two?" It started by traveling to a city we love, (Nashville was the first one) staying for a couple of weeks and photographing as many people as we could while we were there. We call them pop-up studios. We rent space in a city and and put out a call for women, men or couples to photograph. Check out our TRAVEL PAGE to see how it works.